More than organic, more than local
It takes a certain degree of obsession to create something exceptional. Reimo Kapi in the village Harju on the luscious island of Hiiumaa doesn't compromise on anything in the making of his extraordinary spirit Dagaith Gin.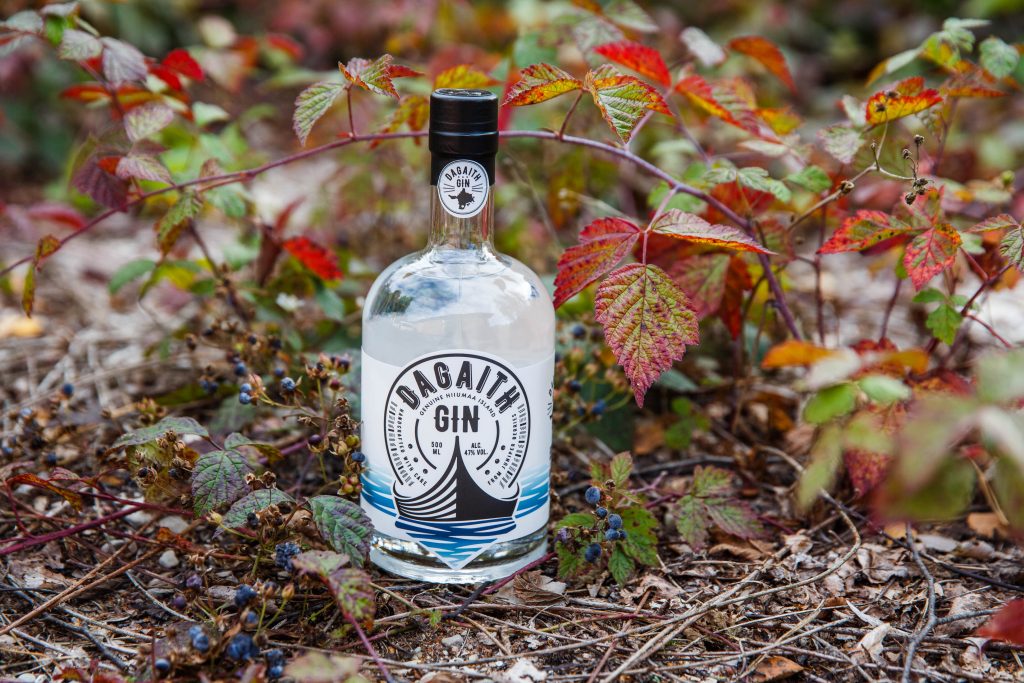 He started out by experimenting in his own home kitchen, building a copper distillation vessel with his own hands. When he understood and mastered the production method of his own device, he knew that he must expand his ambition and his passionate hobby into a full-time craft and business. He then, still with his own hands, built a fully functioning large copper still large enough to suit his needs. He also built the actual house that surrounds it.
As if this was not enough of a challenge, he took the decision early on that all the botanicals and berries that serve as ingredients must be picked by his own hands on the island of Hiumaa. In this way, he completes the circle and is in complete control of the entire process. Reimo Kapi knows exactly when the juniper berries are perfectly ripe to pick, in order to fully capture all the potent aromas. The herbs, like rosemary, are harvested when the oils are as perfumed and aromatic as possible. Each batch is therefore slightly different, depending on the exact composition of ingredients, and nature's own way of having a dialogue with Reimo.
Dagaith Gin is complex and captivating, an essence of Hiumaa, with a long and reassuring aftertaste. This is gin for connoisseurs, for lovers of nature instead of synthetics, for locals and for visitors, for bartender pros and for cocktail aficionados at home. You don't have to have a quality-obsessed perspective to enjoy Dagaith Gin, but it sure helps.