This journey began many years ago. Estonia, a very close neighbour to Sweden, started showing very clear signs that something of a food revolution was about to happen.
So I started making some small trips across the Baltic Sea to get a hint of what was going on. Every time with the trusted guidance of my friend and fellow food-obsessed colleague Aivar Hanson from Tallinn….
Continue reading
"There was only one problem. Nobody outside Estonia knew about this food revolution."
About our gastronomads
Swedish food experts, among them chefs and bakers, food journalists and influencers visited Estonian culinary treasures and experienced all the wonderful and unique tastes that Estonia has to offer.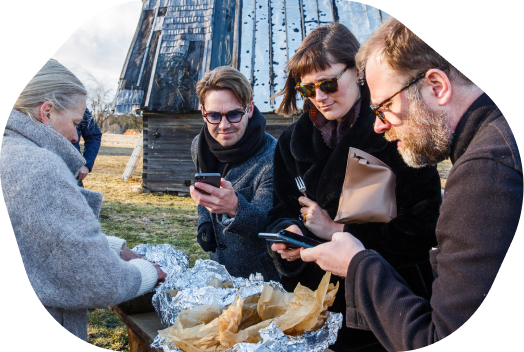 "Estonia has largely the same
climate and conditions as the
areas surrounding
Stockholm."
Agriculture in Estonia has been ecological to a higher degree than
most other countries, and for much longer.
The main reason is that Estonia is full of very small family farms,
where ecological practices have always been the standard