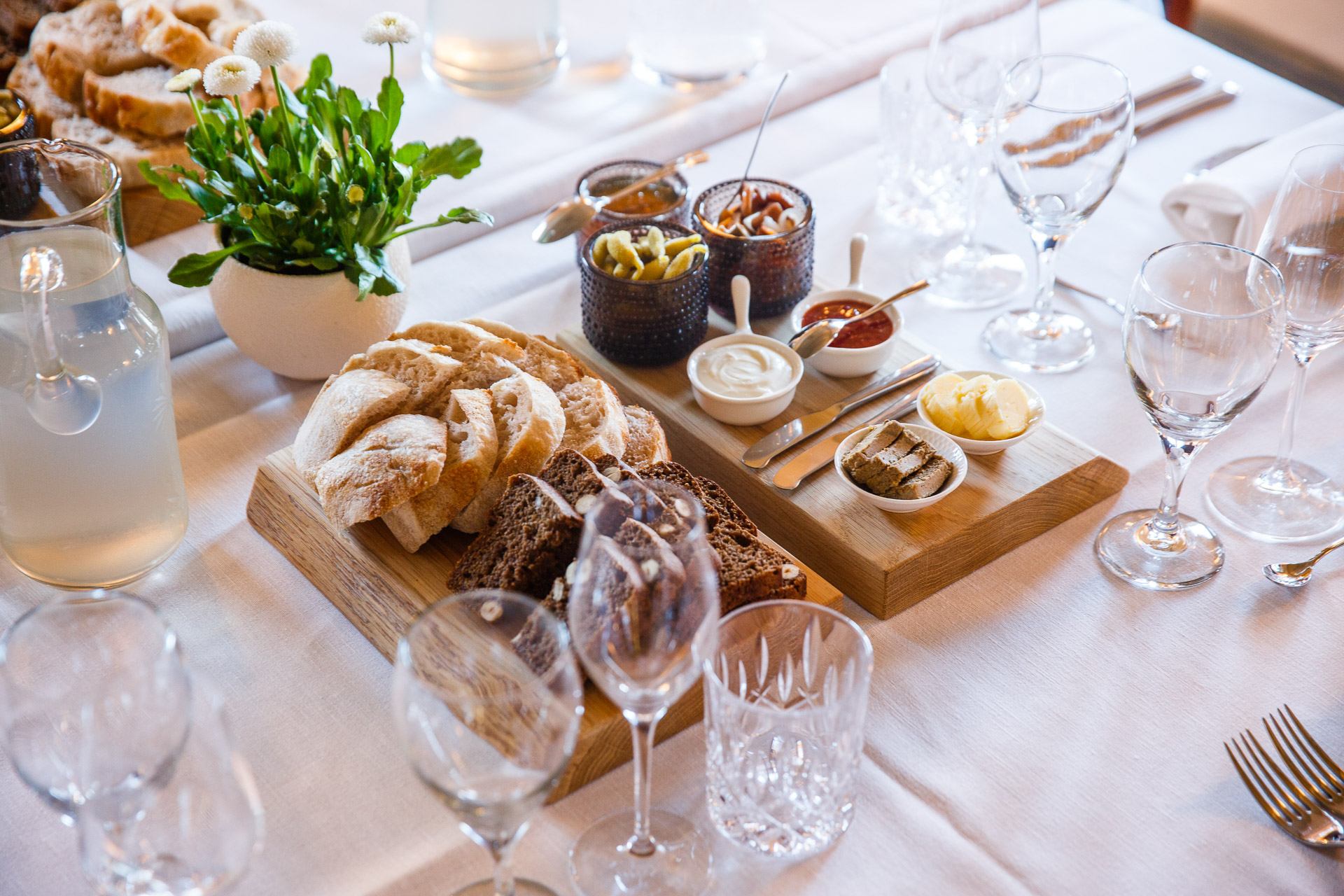 Estonia draws culinary influence in both modern times and a historical perspective from both Scandinavia and Finland, due to its joint heritage and history, but also from Germany and Russia in the last century.
Especially Tallinn, being metropolitan by nature, actively seeks inspiration from all over the world, and the attitude when it comes to, for example, pizza or French bistrots or even Chinese food is to be inspired by the very best techniques out there. The imported trends found in Tallinn are of the same quality as you will find in any other major city elsewhere, and the respect for artisan traditions coming from abroad is both deep and sincere.
International standards in fine dining restaurants is evident from a few extremely good examples. Being a relatively small country the market is rather limited, but it makes up for it with its exceptional quality.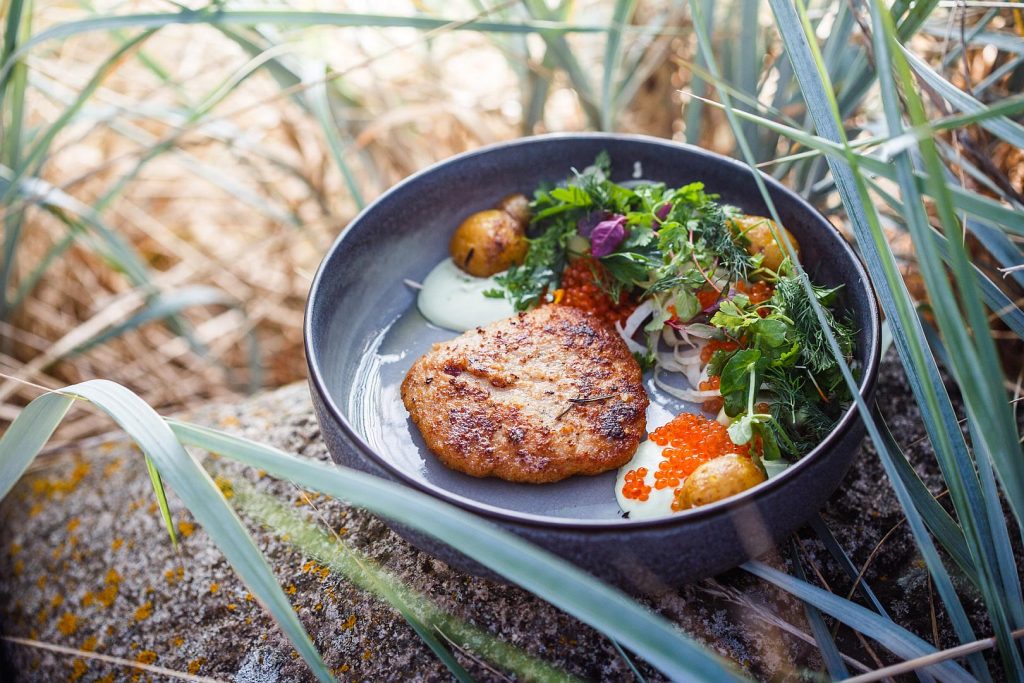 Vegetables
Estonia has essentially the same climate and conditions as the areas surrounding Stockholm. Agriculture in Estonia has been ecological to a higher degree than most other countries, and for much longer. The main reason being that Estonia is populated with a number of quaint family farms, where ecological practices have always been the standard.
Most Estonians have their own small garden somewhere where they grow vegetables for home cooking and for hosting guests. During the latter half of the season, the pickling and preservation of various kinds is very common in preparation for the winter season.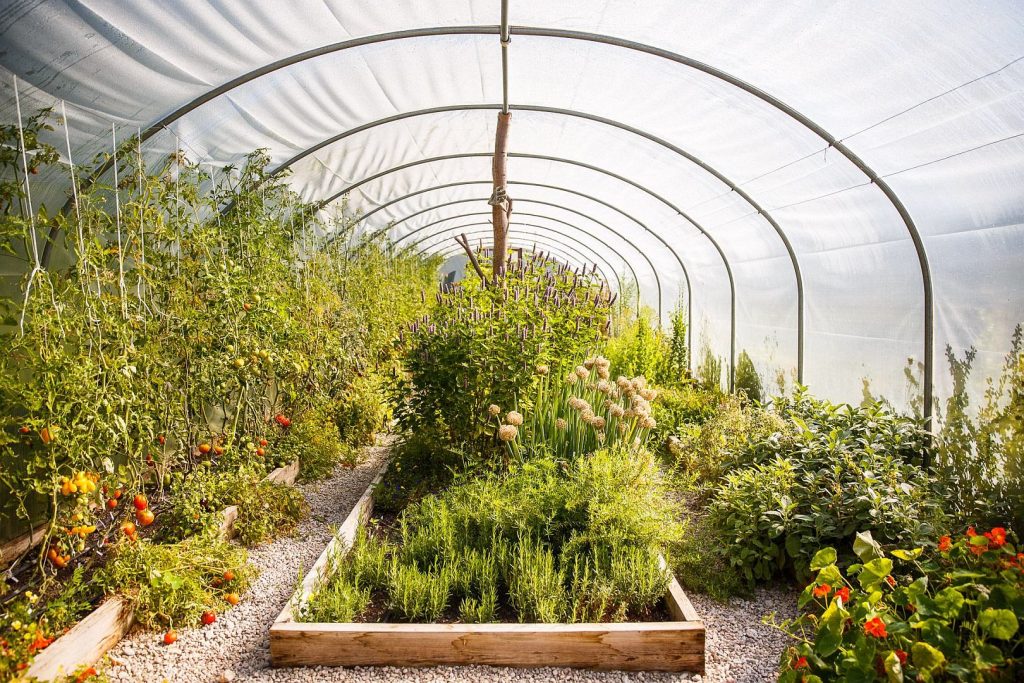 Grains
Wheat and spelt are grown widely in both small and medium-sized farms. Buckwheat is also a key part of traditional culture. Hemp farming is now taking off and the innovation in this type of farming is showing very promising results.
The greatest Estonian pride to be found on every table is the rye bread, both at home and in restaurants. There are about as many recipes for this dark and delicious bread as there are families to make it. You can't find it easily it in shops, you simply have to be invited to someone's home to taste it, or you can go to good restaurants, most restaurants bake their breads on a daily basis.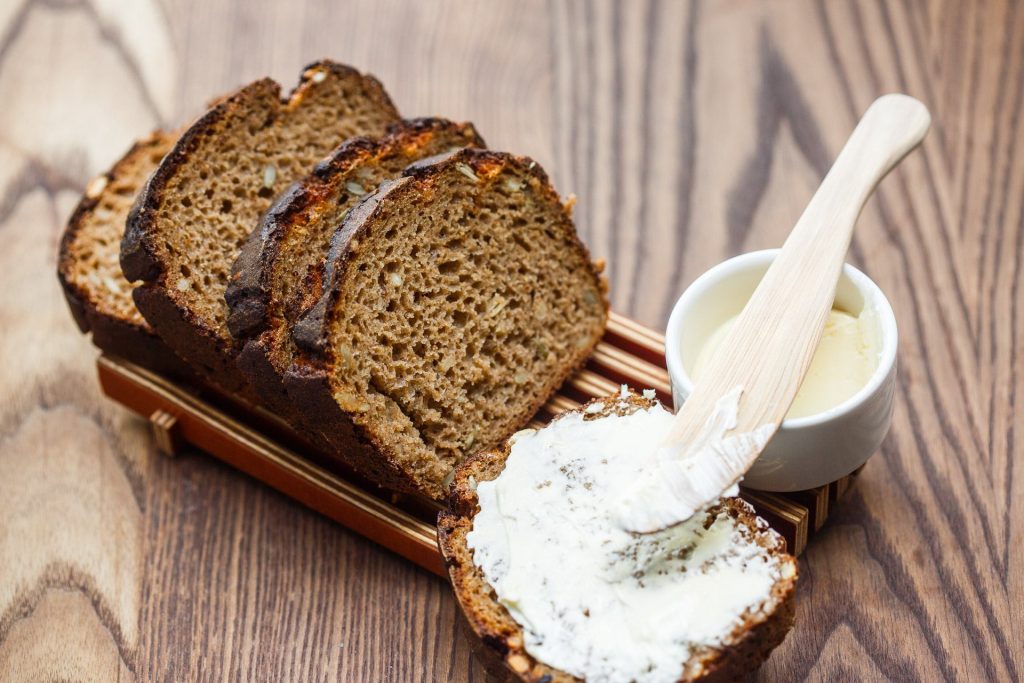 Treasures from the forests
The forests are deep and wide, and Estonians take great care in picking mushrooms and foraging. In fact, many mushrooms that are considered inedible in Sweden, or simply poisonous, are treated much more gently in Estonia, with an extensive knowledge of how to boil and prepare slowly to produce incredible results, a world totally undiscovered in Sweden but is very much alive in Estonia.
Fun fact: the huge Christmas trees in town squares do not go to waste. They are taken down and then become tonic water after a slow infusion process. Possibly the most sustainable Gin Tonics in the world are served in Estonia!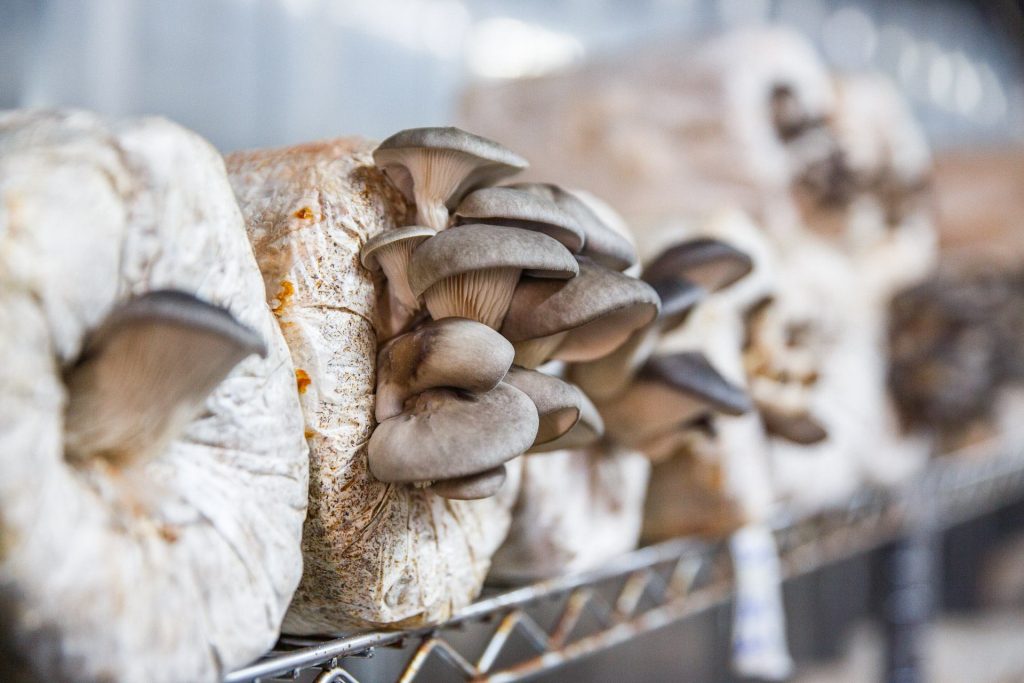 Meat
Wild game and pork are the most popular meats in Estonia.
Menus in restaurants show that wild game meat is being served here increasingly more often than in other countries.
Estonia has a lot of untouched nature and it is often widely claimed that a random square metre of grassland here has the greatest variety of edible plants in the world. Grass-fed beef is a huge trend now, and Estonia is taking the lead on this.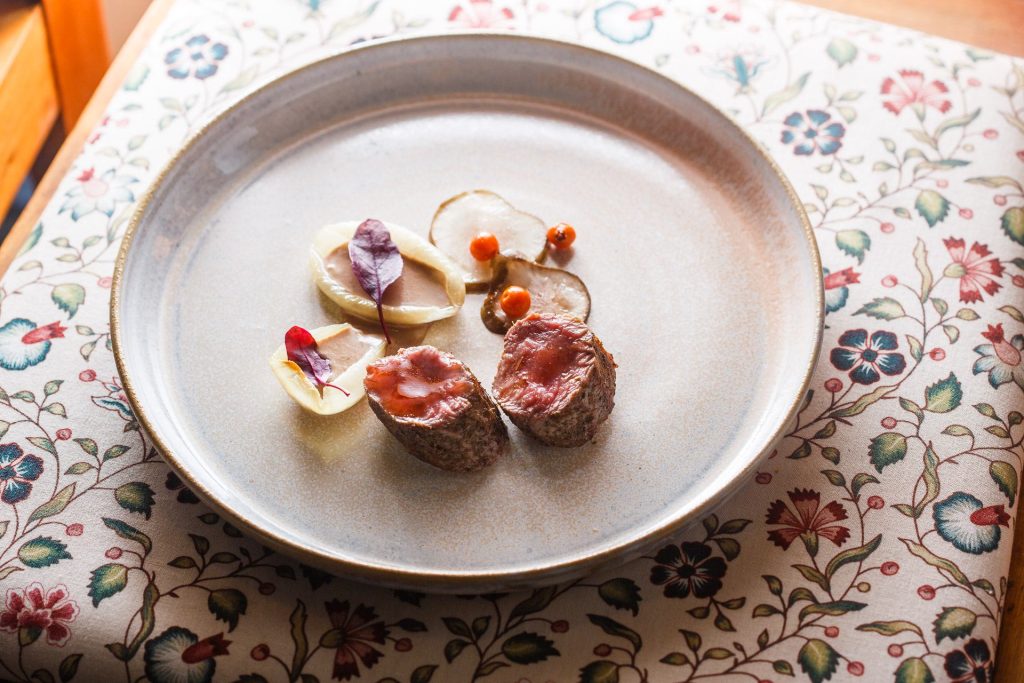 Fish and seafood
Baltic sprat and Baltic herring are everyday fish in artisan fishermen's nets as well as Estonian tables.
The country is a celebration of water, whether it's the sea or the many rivers and lakes. Kayaks and canoes are everywhere, some say kayaking is a national hobby.
Eels are in abundance in their wild state but are also farmed with great success. There is also a new fish on the Estonian table with African origins, the sharptooth catfish, which is also innovatively farmed.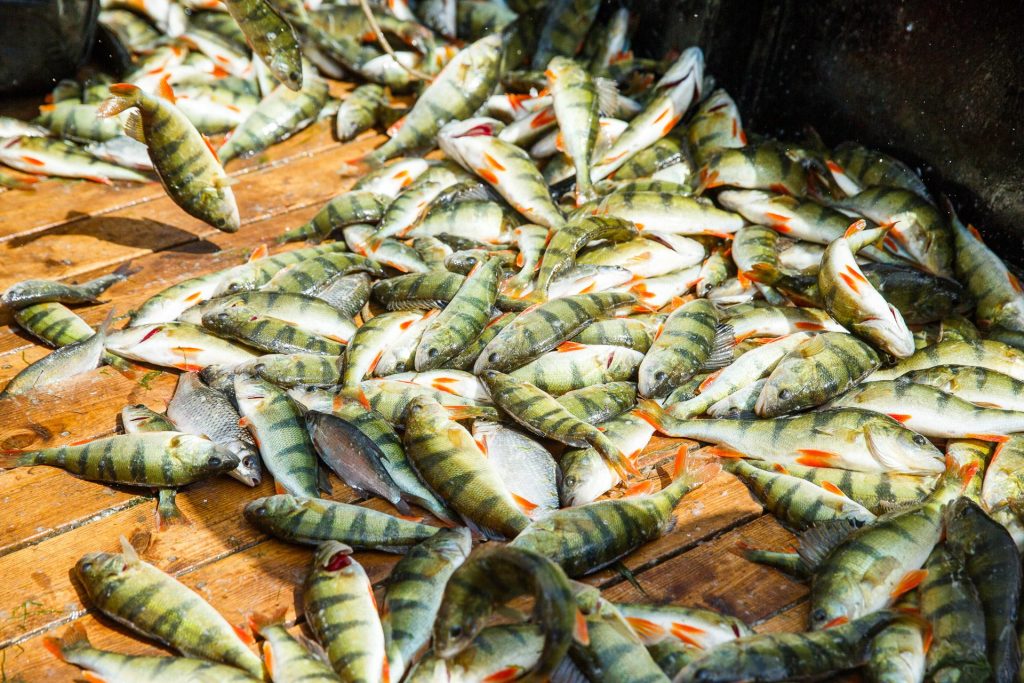 Drinks
As an accompaniment to Estonian food the only real drink is an Estonian drink, and the sheer variety of drinks is quite extraordinary. Surprisingly large varieties of grape wines, craft beers, ciders and gins can be found all over the country.
Estonians love experimenting, which is evident in dandelion wine, to use just one example. It is no surprise that Estonia even has its own Wine Route, which runs through the country from north to south, open to curious visitors who want to sample any of the dozens of wineries and drinks producers.