Bakery by day, restaurant by night
Kenneth Karjane had a vision, a vision of simplicity. He took some risks, and with hard work and dedication, he succeeded. As a chef and baker, his passions extend beyond the perfectionist viennoisseries and breads on display here every day. His quality consciousness is inspired by work trips to Copenhagen, where he realised that the same standards, and even higher, are possible in a former industrial district in Tallinn too.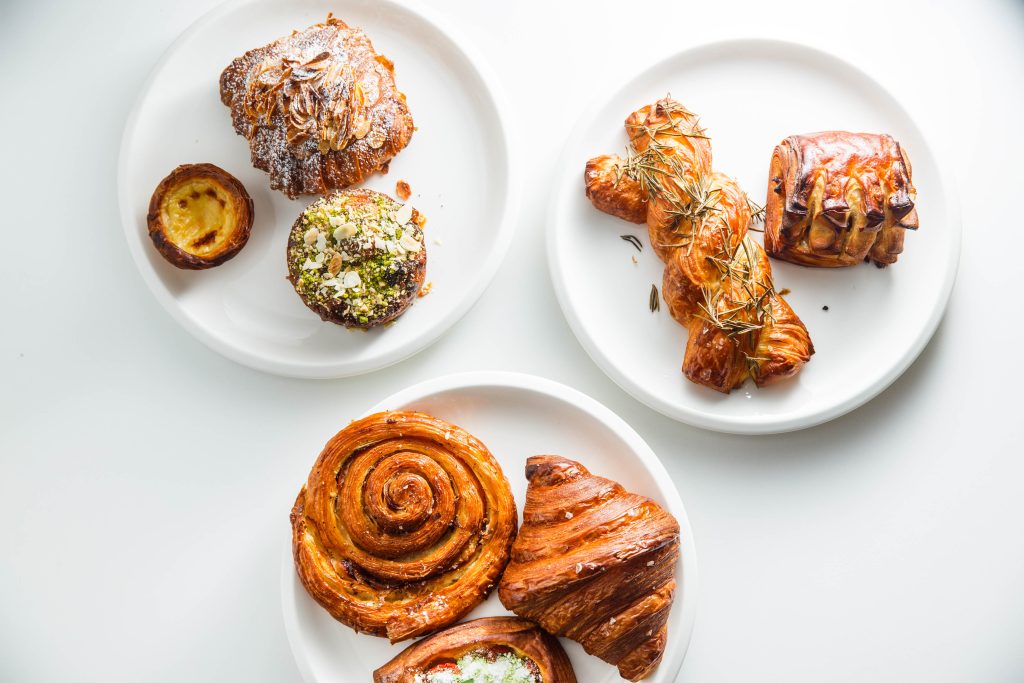 Apart from a state-of-the-art bakery, there is a large hand-made Napoli-style woodfire pizza oven in the back, lit each and every night ready when guests arrive for dinner time. Natural wines, pizzas, small creative dishes to share, more bread, buzzing conversations and a laid back friendly and chic atmosphere. This restaurant is for the artistic and creative crowd, who adore Kenneth Karjane's vision of exquisite simplicity and minimalism with a twist, in both cuisine and decor.
Kenneth is a strong defender of small producers and farmers; the best of local and regional ingredients will always grasp his attention first. Post-industrial elegance paired with a friendly and inviting version of brutalist architecture is the perfect backdrop for an energetic future. Where local feels international, where daily innovation is culture, where everyone is welcome, both at the bakery in daytime and to the restaurant in the evening. A dynamic duo that mirrors each other, yet with totally different expressions.