One of the most beautiful, and relatively unknown, islands of the Baltic Sea is Hiiumaa. Green and luscious, wide-open landscapes dotted with family farms and old stone barns. This is also the home of the Lepaniidi family farm, run by the sparkling and energetic Kaire Vannas.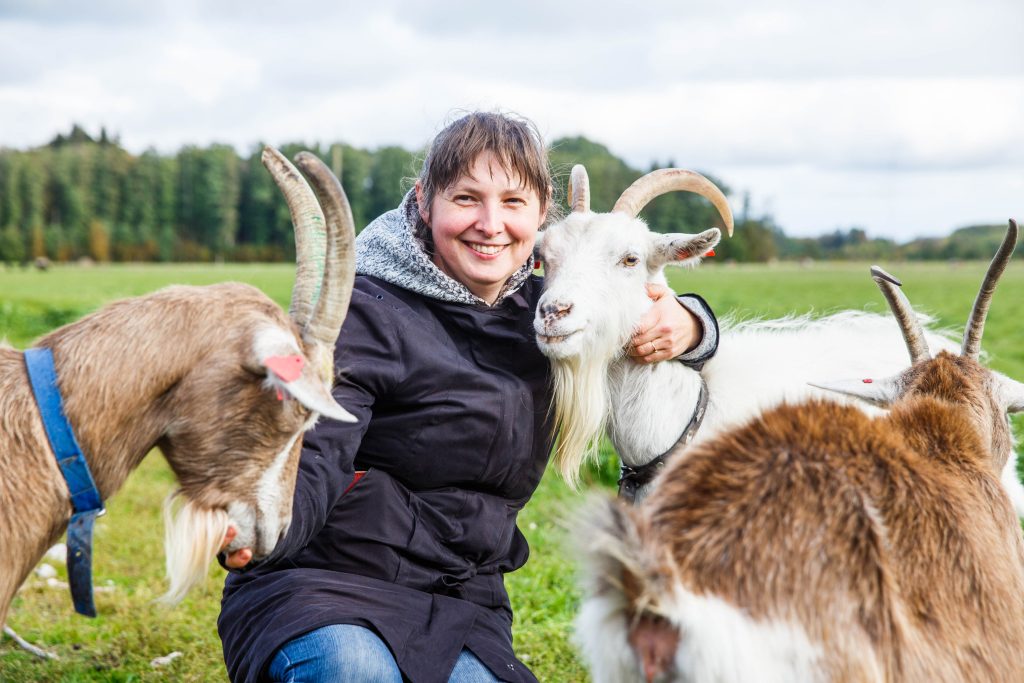 Vegetables of the highest organic quality are grown here, the sandy soils providing excellent conditions. But the stars of the farm are the goats and the sheep. They freely roam on the pastures on a daily basis, and healthy animals give the best milk! Lepaniidi have created their own dairy, and everything is for sale in their farm shop. A variety of cheeses, but especially their exceptional goat yoghurt is worth standing in a queue for; slightly acidic and a rich creamy texture with a pronounced goat milk flavour. Possibly the finest yoghurt you can find anywhere – but Hiiumaa remains a foodie secret, at least for now.
The wool and skins from all the animals are delicately taken care of, and crafted into socks and home shoes and gloves and scarves. Nothing goes to waste on this small-scale but high-end and sustainability-obsessed farm. Recently installed solar panels provide energy in the bright months of the year, and a made-to-measure storage room has been dug out to make the harvest last longer.
Lepaniidi is a perfect example of farming that proves the possibility and potential for high-quality modern farming, inspired by ancient and natural practices. A role model, and an attraction in itself. All the locals know this already of course, just witness the queues in summer of customers with nearby holiday homes who flock to Lepaniidi for their daily grocery shopping. Let's see how long it takes for the rest of the world to discover this paradise too.