Highpoint cocktail culture
The finest Murano glassware is an obsession for Andres Siem. He hunts down these precious objects wherever he can with one purpose in mind; to serve the world's finest cocktails from them. Andres Siem trained as a bartender at The Savoy in London, where perfection and artisan flair is the basic standard. Botaanik Bar in Old Town is now his living room, and if you manage to secure a booking at one of the bar chairs or tables, he is happy to share this living room with you.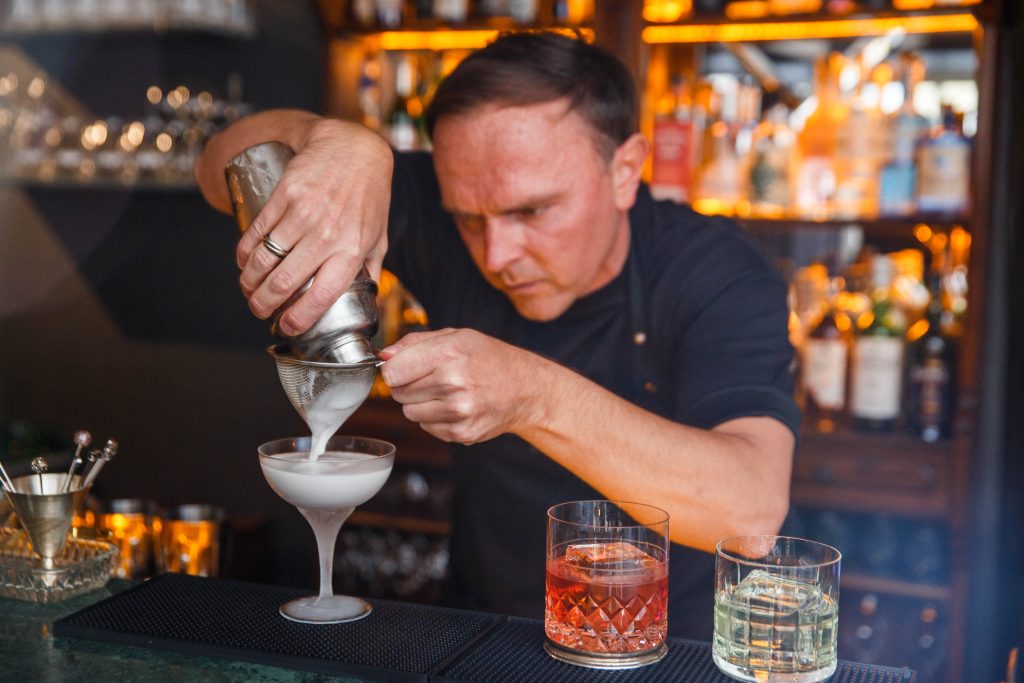 Modernist in his mind, a classicist at heart, he creates a cocktail list based on fresh ingredients and playful creativity; always with a refined taste at its centre. His love of Negronis is featured especially in a dedicated section, and his passion for service is for everyone to enjoy. Botaanik is not for thirsty walk-ins, it's a hidden gem for those who are in the know and want to know much more. This is cocktail culture at its apex, an unexpected dimension derived from Andres Siem's relentless quest for perfection, grace and joyful experiences. Truly on par with the best bars in the biggest Metropolis cities on the planet. Just a bit more hidden.