The heart of Tallinn
At the market, anything can happen. And for a city of its size, Tallinn hosts an enormous market for fresh produce. Inspiring eye contact, handshakes, colours and scents; a feast is always awaiting. Balti Jaama Turg is set on three levels on the inside plus a covered outdoors market. Intrinsic architecture, perfectly planned and renovated for the new opening in 2017. With both memories of the 19th century and the early wild 90s remaining, this is powerful iconic grounds for a marketplace.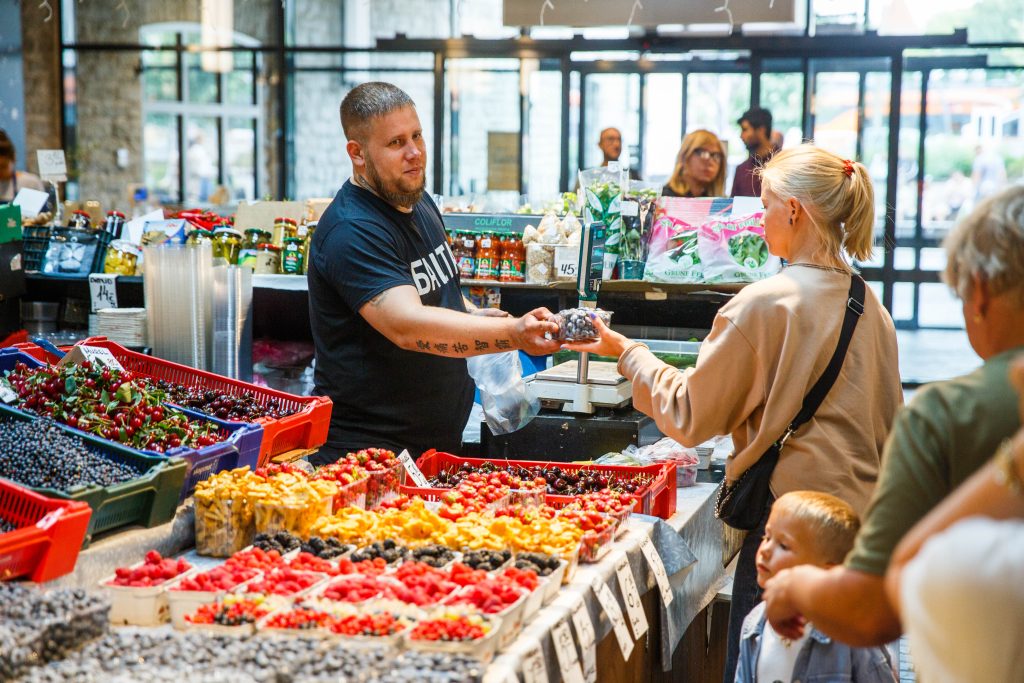 Butchers, fishmongers, streetfood, ecological supermarket, as well as vintage fashion and electrical supplies, this is a diverse market. But food remains at the heart of it all. Local ingredients are to be found everywhere here, wild as well as carefully cultivated. A unique pop-up is always present outside, where families and small farmers offer their seasonal produce on a first come, first served basis. In total, almost 300 sellers and stalls are coming here daily to serve the city with the products. This is one of the largest and best organised market with food-focus in Northern Europe. Which explains something about the Estonians love of food and cooking. A legendary point of trading, always in motion, always progressing.