Witches brew
Maria Kaljuste loves to experiment. Out of curiosity and a sense of discovery, always with ground-breaking deliciousness in mind. Her craft is juices, her magic is in the vinegars, and her farm on Saaremaa is her playground and Queendom. Twenty years of making mixtures has taught her where to go next, she has carefully and with a wild heart developed her senses for which rules can be broken in order to create something unique.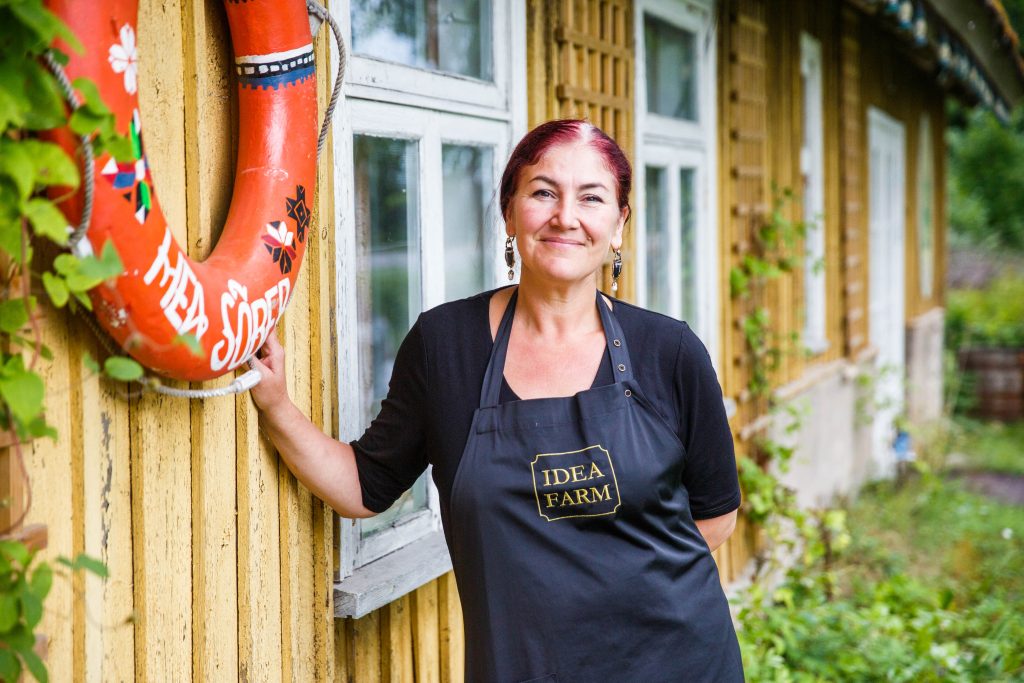 Nettle wines? Yes, sure. Tomato wines? Of course. Even carrot wines are here, and wines made from raspberries and currants too. Her vinegars are world class. Distilled from roses and plants, delicious and challenging, gastronomically adventurous and highly original. There are medicinal properties in some concoctions, some attached to folkloric tales, always with an otherworldly sense of pleasure.
A place to visit for the open-minded, for the non-judgemental, for taste hunters, for apprentices and druids, for chefs and gastronomes, for lovers and seekers, for the kind and for the brave. Ideafarm is a place like no other, unique not only on the island of Saaremaa or in Estonia, but in the world as we know it.