A green oasis in the sky
Originally a concept from Stockholm, Fotografiska is a museum dedicated exclusively to photography. Tallinn was the first city outside Sweden to pick up on this and create its own branch, and London and New York followed closely after. Berlin, Shanghai and Miami are about to follow. The restaurants in all these museums are completely independent from each other, and in Tallinn the hyper-modernist restaurant on the top floor is a shining local culinary light.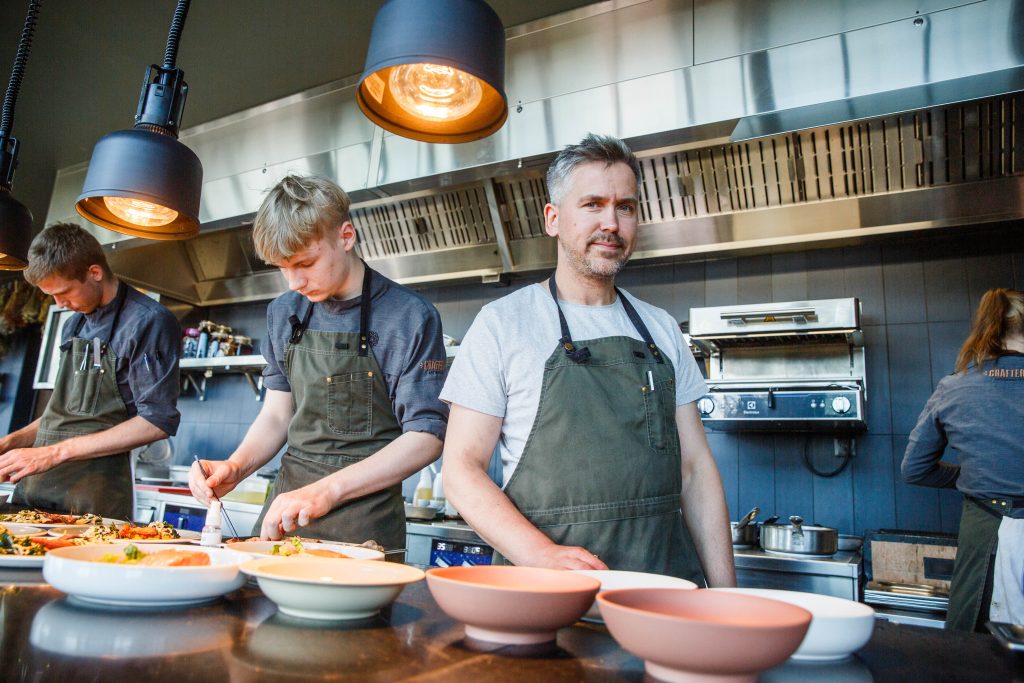 Huge glass windows that reflect the skyline is somehow a metaphor for the open-mindedness of the cuisine being served below. The team is spearheaded by local chef Peeter Pihel who was previously the chef at Pädaste Manor and after this took an important role in the development of the world-famous kitchen at Fäviken in Sweden.
A creative mind with the utmost skills, a lover of vegetables and sourdough baking, a protector of nature and an obsessive when it comes to sustainability and no waste. Ingredient quality is the backbone of his cuisine, whether it's farmed beef or foraged herbs; freshness and refined taste is always at the forefront and evident in every plate that leaves the kitchen.
Some very special projects are always sparkling here, fermented vegetables are nowadays a necessity in any modern kitchen, and at Fotografiska chef Peeter Pihel has been mastering this art to perfection. This dynamic kitchen is constantly pickling and fermenting and drying, to extract and prolong more flavours and textures from already great ingredients. Workshops for the public are held here too, and curated dinners with special themes. No doubt there is a special energy and spirit in this house. Having had his own sourdough bakery for a while, bread is a central and vital part of every meal here.
The open roof terrace is a coveted spot to eat and be seen in the sunnier parts of the year. Immersed with greens and flowers, it's an invigorating place that regenerates the city. In a shaded corner of the terrace, a large beehive is strategically placed, primarily to provide excellent honey for the restaurant as well as an interesting curiosity in addition to supporting the eco-system in general. This is also a place to seek out splendid artisan cocktails, all created by hand in the luxurious bar, to complement the extensive selection of natural wines at Fotografiska. In fact, anything natural and organic and ecological will sooner or later find its way into this modernism-obsessed restaurant.