As one of the pioneers of Estonian viticulture, even in Northern European winemaking, Janika Lives at Murimäe wine cellar also champions the art of tasting and hospitality at her wine farm. Overlooking a small valley planted with vines and a dozen grape varieties of various experimental sorts, this is the perfect spot to learn and discover more about the revolution of Estonian wines.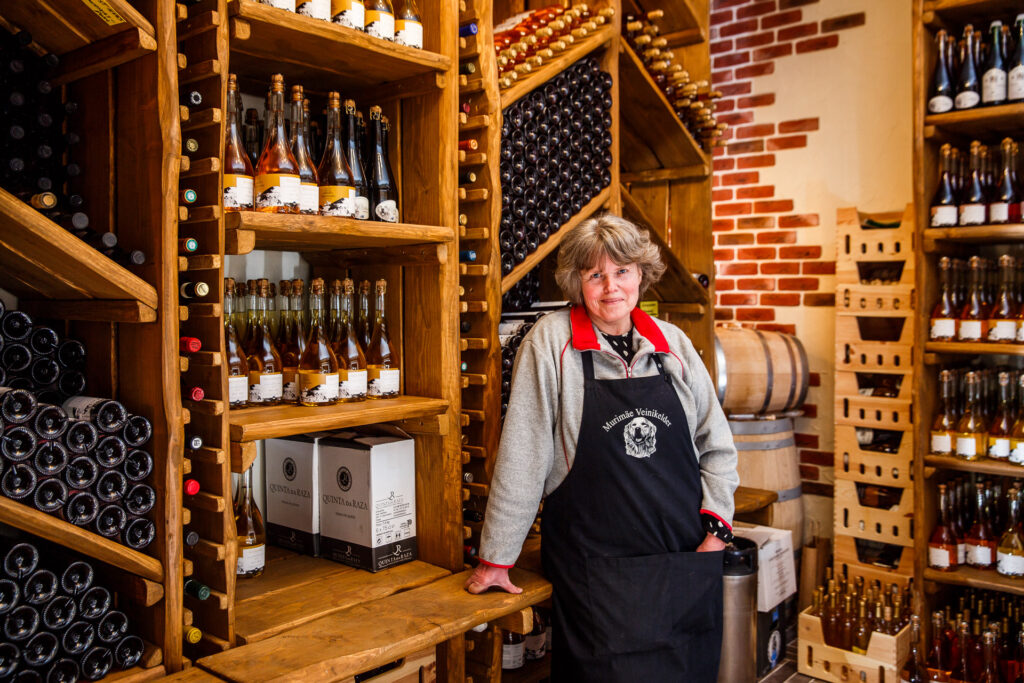 Artisanal and small-scale from the beginning, Murimäe in Southern Estonia is a farm that likes to share and exchange ideas and knowledge with other wine farms across Northern Europe. A sense of community spirit can be detected, instead of competitive rivalry. Common grapes in cold climates are Solaris for white, and Rondo for red, and they are of course grown and harvested and made in the cellars of Murimäe too.
Yet the real treasures, the most exciting innovations within traditional culture here, are the fruit and berry wines. Expect the unexpected and taste your way through wines made from the iconic sea buckthorn. Or the even more typical arena berry wines, a gently sour and perfumed wine with elegance. Wines made from cherries also stand out, as do the mild but focused rhubarb wines, even balanced wines made out of gooseberry are made here. Available at the farm during tastings and dinners, and in the shop.
The possibility of staying the night in one of guest rooms make this wine farm even more attractive to visit. The Estonian fruit and berry wine revolution has turned into evolution and Janika Ilves at Murimäe Veinikelder is without a doubt one of its leaders.