Fire and water
Set against the dramatic and inspiring backdrop that is the Baltic Sea, NOA Chef's Hall is a gastronomic harbour that every food lover should stop by and experience.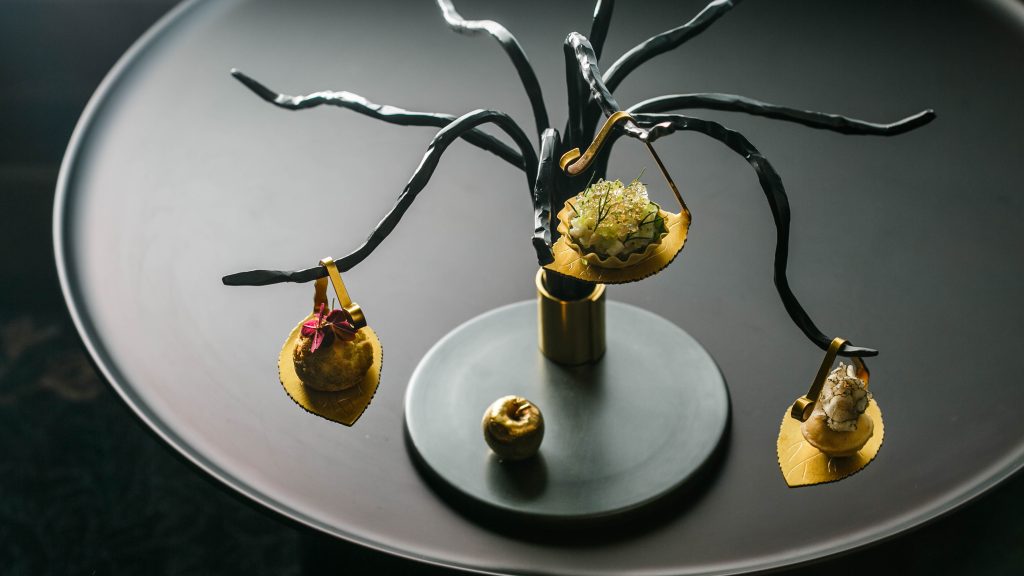 A comforting and spacious restaurant, large windows that enables the reflecting lights of the sea to brighten up even the darkest of evenings. This true seaside fine dining is extremely rare globally speaking, but at NOA Chef's Hall this is a celebrated element, framed and captured perfectly by modernist architecture and cutting-edge design.
Another celebrated element at NOA Chef's Hall is fire – the fire to be found in the kitchen and in the whole spirit of the restaurant is managed and maintained by executive chef and owner Tonis Siigur. Through smoke and flames some of the most inventive and refined cuisine of the Baltics is created, in the shape and format of a singular tasting menu every evening, offered to a small audience that has fought hard to get a seat or a table.
The dishes are inspired by nature and delicate simplicity, the flavours are rich and always surprising, with every menu and dish cleverly presented as part of an elaborate service ritual that begins with snacks in the lounge, before sweeping you into the dining room and ending with cocktails. A journey, a discovery, a pleasure for all the senses, heightened by tactile design elements everywhere; wood, leather, fur, precious metals and glass, knives and plates.
The wine list is tailor-made to each dish, comprising bottles that are rare to find on the international market, and at NOA Chef's Hall the art of the sommelier is taken to the most advanced and creative level. A bright and curious restaurant, with the power to influence and inspire colleagues in the industry, a joyful journey that is still at the very beginning of a long and strong trajectory.