A legend returning to life
Since its creation in the early 20th century, Villa Ammende has been regarded as the most beautiful house in Pärnu, possibly even in the whole of Estonia. Originally created as a private mansion for a very successful and extravagant local businessman, this lavish Art Nouveau villa has played a central role in socialite life ever since.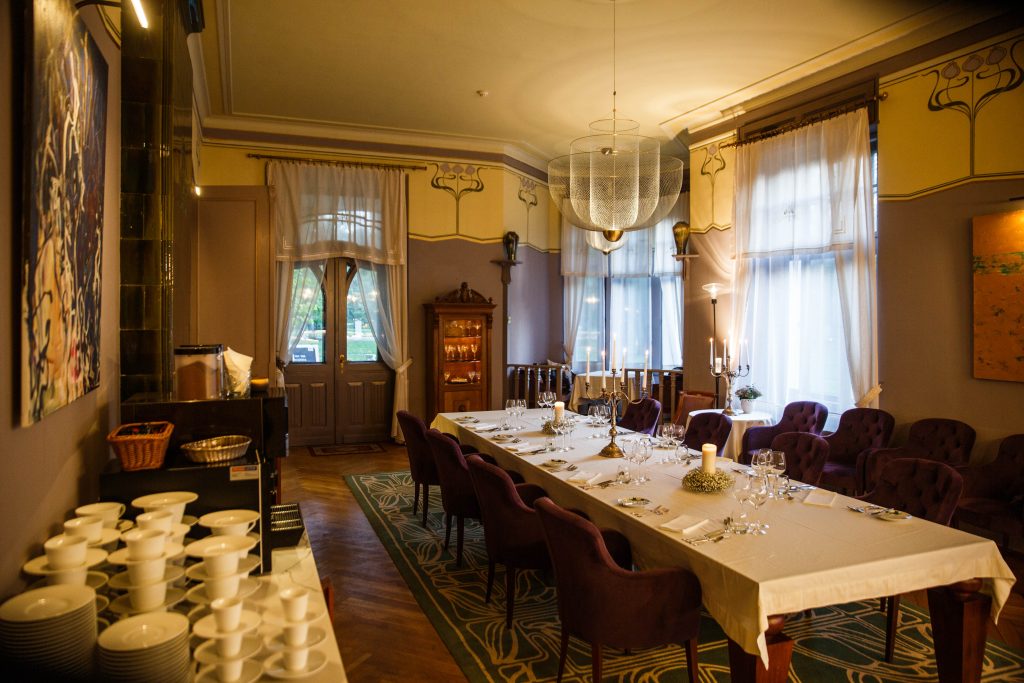 The history of the house is rich in change and turn of events, having gone from private family house to casino to being at the point of almost falling apart, it is now in very stable hands and has undergone a meticulous and detailed renovation, worthy of any monumental house in somewhere like Venice. Villa Ammende is now open to the public as a luxury boutique hotel with both antique and modern features. The glorious days of its past have now finally returned to prominence.
Social high life at Villa Ammende is centred around its gastronomic restaurant, headed by the chef Margus Särev. Having started his cooking career her in the Villa continued it in Norway and Belgium, returned back and took over the lead in Ammende's kitchen. Making food from fresh ingredients makes his heart beat faster. But even more important for Margus is the team he cooks with in the kitchen. When experimenting with new flavours and dishes, they reach the most perfect ones, which are then formulated into a menu.
The famous Estonian black bread is naturally featured at Ammende restaurant of course, not only in the traditional fashion, but also as a fascinating and decadent ice cream as a dessert at the end of a long tasting menu. The selection of international wines is remarkable, and the interest in local drinks even more so. Cider from Pärnu apples and a raspberry wine that surprises far beyond novelty value are just a few examples of the small-batch production of artisanal drinks that the sommelier team at Ammende are happy and proud to support and share with guests. The cocktails after dinner are created from a beautiful cabinet that reminds us of the era when Villa Ammende was a private house for a rich merchant's family.
The dining room also features a huge communal table, seating up to 12 guests, a very peaceful and joyful way to enjoy a long and hedonistic dinner with friends and family.