Anna and Erno Kaasik are an eccentric couple, that positively stand out in today's world of restaurants. They both had completely different career paths before launching headlong into their true heartfelt passion and dream; running a restaurant together. Guided by this idea, they eventually opened Anno, in a rustic but very cute stone house in an unassuming district in Tallinn.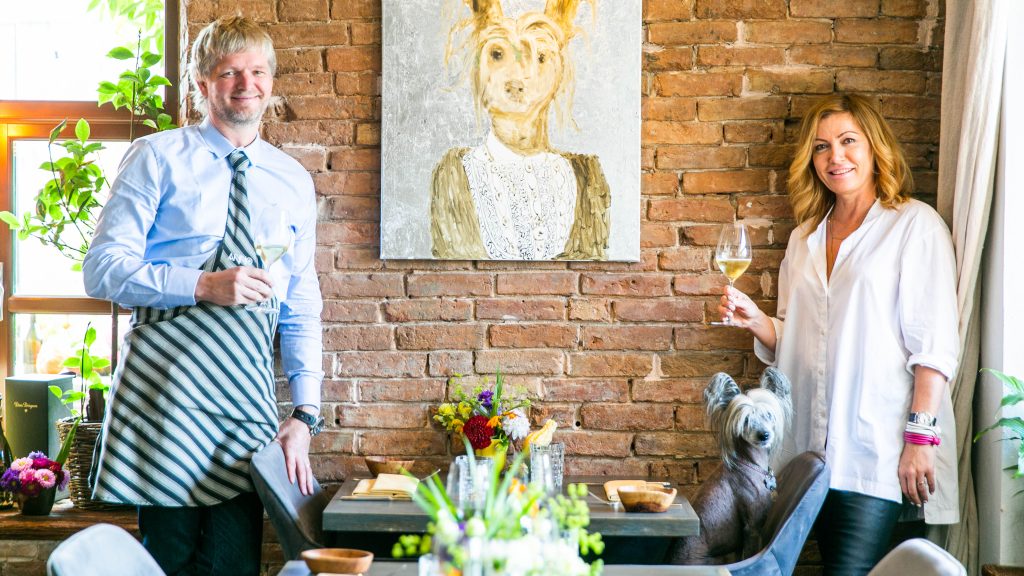 Entering Anno is like being transported to a distant land, perhaps an imaginary land close to the Mediterranean, where hospitality is emotion as much as profession, where the cooking is direct and fresh and personal, and where the wines are chosen carefully according to vision and excellence.
Erno, the master of ceremony, believes that the guests should try to discover the best of his amazing collection, he therefore charges much less than international prices for his true gems. Anna, the chef, offers her finely tuned yet very original dishes according to mood and availability of ingredients that very morning. It's a home away from home, a gentle and swaying journey, marked by warmth and deliciousness. A place to return to often, or for that special occasion when you want to transport yourself to another land, without even leaving the country.