There are a few legendary self-taught chefs running their own exceptional gastronomic restaurants in the world. Erki at Tammuri Talu should certainly be counted as one of them. What makes Erki even more unique is that he also both cooks and serves everything by himself, which elevates the experience to something quite special.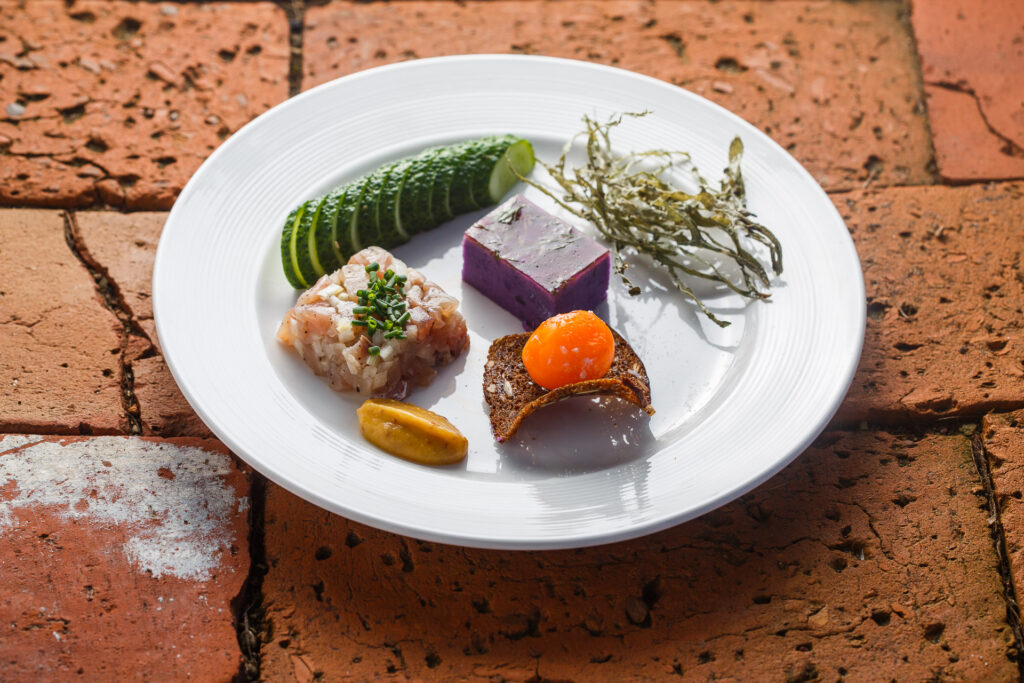 It's at a farm, where Erki lives in tune with nature and its surroundings, just like his family had done for three generations before him. His meticulous love of fine and fresh and rare ingredients, cooked with tender care and minimalist perfection, manifests itself in an almost manic approach to sourcing. Almost everything comes from his lands or from the wild nature in the region. He is in close contact with hunters and buys the animals whole and butchers them himself. If someone he knows shoots a bear, he will cook the meat with utmost care to bring out the flavours in the most unseasoned yet delicate way.
There is no menu or choices as such, just a short succession of courses served to everyone individually. Warm and precise, direct and fresh, energetic and vibrant. Nothing is served just by random spur of the moment, everything is thought through carefully and is cooked or combined for a reason. A sense of purity and a relentless search for excellence is permeating the entire ritual of eating here. There is an almost Japanese sensibility here towards the respect for the ingredients, and the guests. A pride, a sense of responsibility.
It takes some sacrifice to live and work in this very particular way, but to Erki it's also very rewarding. To be in control, to create the framework and limitations of his story which is evident in every dish being served. To be free to express himself and his environment, through food and cooking. As a chef and restaurateur, as an artisan, as an artist. Tammru Talu is any adventurous food lover's dream restaurant, a future icon touching the outer limits of what is possible in the world of modern gastronomy.